Strong Teams – Inclusive Culture
Learning settings for new perceptions.
Darkness and silence are elementary elements outside our usual comfort zone – excellent prerequisites for successful personnel development.
Darkness connects people and quickly welds teams together. Silence promotes concentration and communication, creativity and the ability to improvise.
In the absence of familiar means of communication, such as seeing and speaking, participants quickly feel their own limits. Both workshop worlds thus also convey a sense of empathy and solidarity. Learning phases in complete darkness or silence alternate with debriefing sessions.
Workshop participants first emotionally absorb the essential factors of their learning goals and then intellectually prepare them for everyday work.
All trainers of the DIALOG workshops are blind, visually impaired or deaf. At the same time they are experienced, qualified coaches and team developers.
The workshops take place in our meeting rooms or in the Blackbox, the special workshop area in the dark.
To ensure that your team achieves its goals in the best possible way, we coordinate all learning content and the workshop schedule individually with you in advance.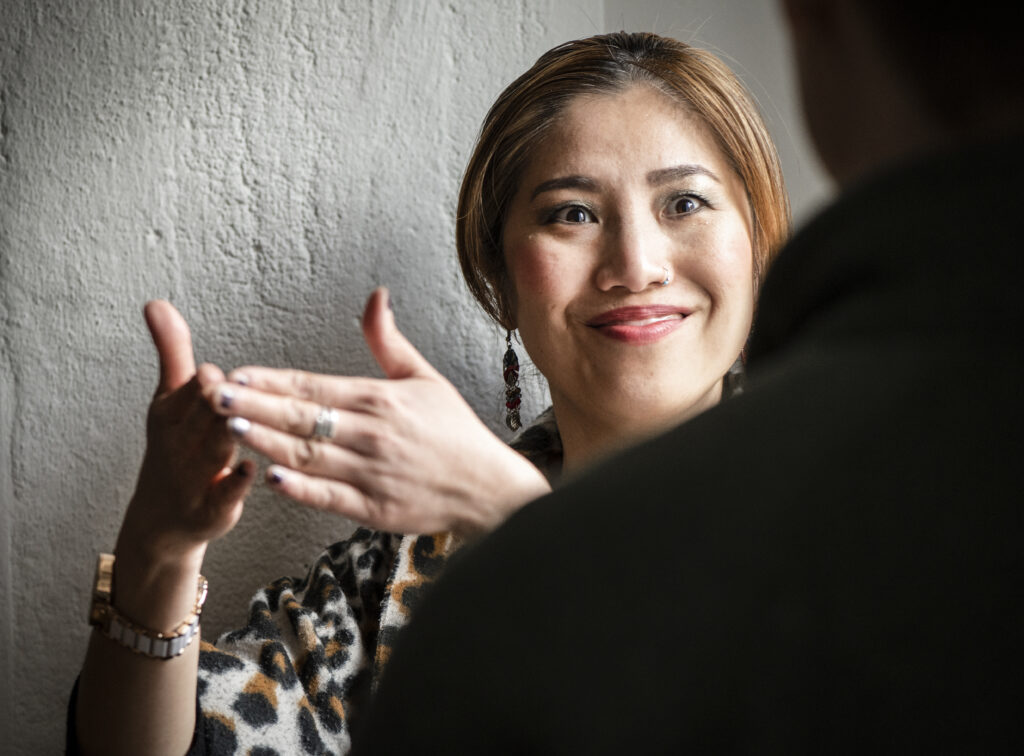 No. 1 Teambuilding Workshop: "MÖGLICHMACHER"
You are always faced with new challenges for which you have to develop solutions?
Focus on goal-oriented approaches to solutions, search for and discover your potential. The workshop provides thought-provoking impulses for everyday work and inspiration for dealing with change. Insights gained will be applied directly in changing interactions.
Duration: 2 hrs,
The workshop takes place in the Blackbox,
i.e. in the dark.
No. 2: Teambuilding Workshop "AUGENÖFFNER"
Where does your team stand after more than two years at Corona? Are you working with each other, alongside each other, or against each other?
The participants learn about mutual support and trust as success factors of cooperation. The "eye opener" gives your team a strong impulse for more respect and team spirit. The workshop consists of accompanying reflective phases in the light and interactive experiences in the dark adventure exhibition.
Duration: 4.5 hours, in the dark
The workshop takes place in the black box,
i.e. in the dark.
No. 3: Teambuilding Workshop "TEAMPLAYER"
Effectiveness, communication and harmony are essential factors for successful teamwork.
In most companies, a variety of people with diverse ideas and competencies come together. Strengths and weaknesses of all colleagues have to be taken into account. The "Teamplayer" guides to develop new perspectives for each other by using non-verbal communication as a medium of expression and by moving on an alternative level of communication.
Duration: 1-2 hrs.
The workshop takes place in a seminar room
in silence
Contact our Workshop Team by phone or use the contact form to the right.
040 309 634 64