No words, but much to say!
We invite you to slip into a different role.
Equipped with soundproof headphones, you will experience the world of people who can hear little or nothing. Deaf guides lead you through several experience stations. The silent experience is a very lively and expressive exchange in non-verbal communication.
You will learn to love the power and elegance of sign. By immersing yourself in this world, fear of contact will be reduced.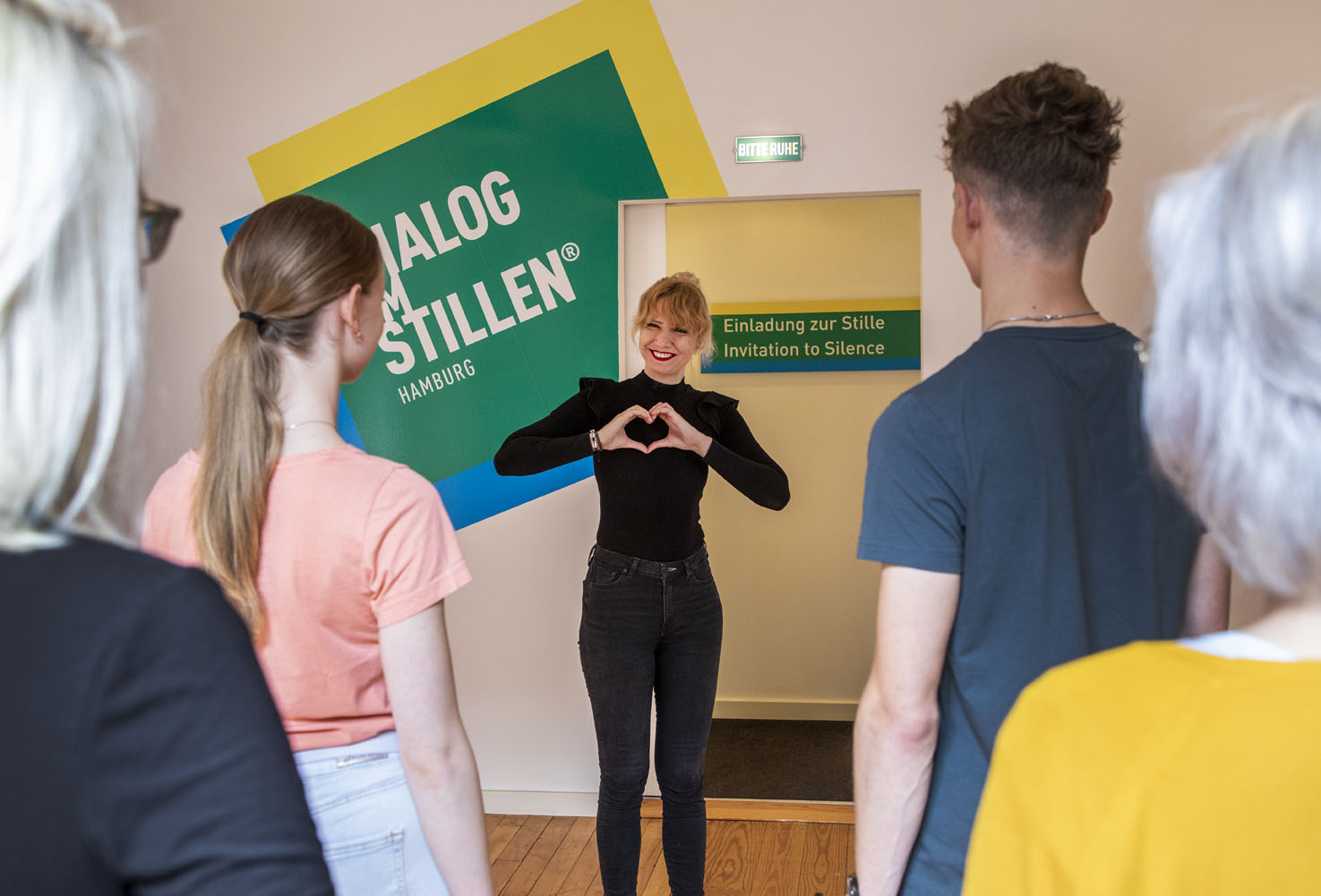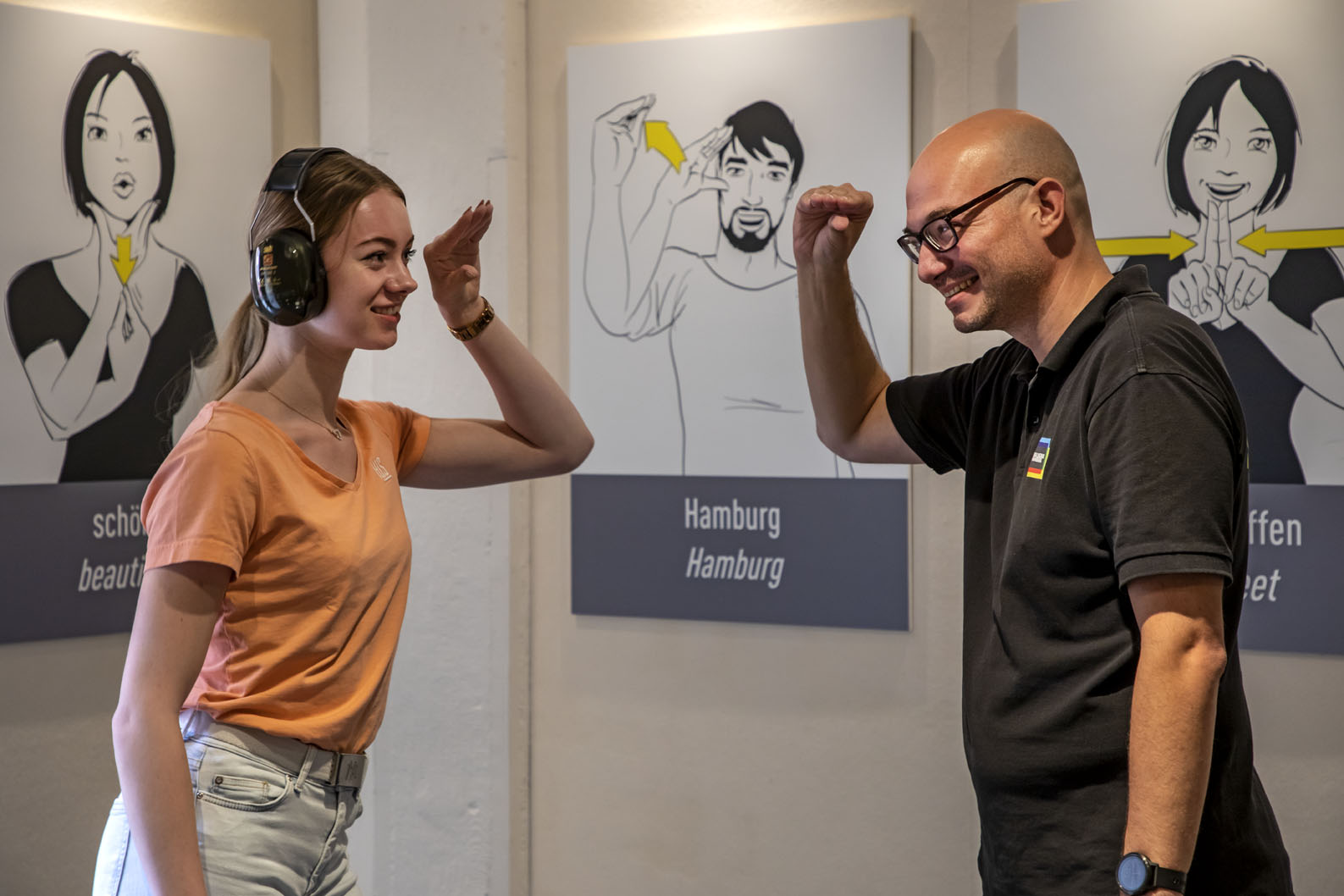 Be brave to express yourself with gestures.
Understanding happens in many ways. At the end of a tour you can ask your questions. For this last stop, your guide will be assisted by an assistant, so that everything can be translated – in the language you are used to.
The Dialog Lab in the foyer is part of your visit and the perfect complement! Have you ever felt "excluded"? Find out how barriers affect your everyday life.
You will meet seven different people with seven different disabilities – via video and audio!
Book your Silence experience now